As the U.S. Supreme Court deliberates on two same-sex marriage cases (March  2013)—one challenging the legality of the Defense of Marriage Act (DOMA), which was enacted in 1996 under President Bill Clinton, and one challenging California's ban on gay marriage (Proposition 8)—some writers are staying focused on the underlying issue of traditional marriage and children and how the Supreme Court decision will affect every American.
One thoughtful article was written by Kathryn Jean Lopez and appeared in the National Review Online. At the beginning of her article, she quotes writer Andy Ferguson's highlights of an amicus brief filed by Leon Kass and Harvey Mansfield:
"Marriage is many things, all at once—much more than a simple mechanism for stability between husband and wife. The institution that social science has been studying so exhaustively for so many years is of a singular kind, with singular features. It is an ancient practice grooved by tradition and myth, shaped by social expectations as old as civilization. It arises from the natural sexual complementarity of woman and man, and formalizes the possibility of procreation and the renewal of life.

"There's no way of knowing what combination of these singular features of marriage confers which of its demonstrated advantages, culturally and psychologically. We do know, however, that if the state suddenly creates the institution of gay marriage by fiat, the result will lack most of the features that make marriage unique—and uniquely beneficial. It will not be the same institution that has won the unanimous endorsement of social scientists. It will be a novel and revolutionary institution owing its existence to the devaluation of an old and settled one. Should we assume that the former will confer the same social and personal benefits as the latter, the two being different in such fundamental ways? The only honest answer—the only intellectually respectable answer—is, Who knows?"
Lopez also quotes from What Is Marriage?, written by Ryan Anderson, Robert P. George, and Sherif Girgis:
"Marriage exists to bring a man and a woman together as husband and wife to be father and mother to any children their union produces. It is based on the anthropological truth that men and women are different and complementary, on the biological fact that reproduction depends on a man and a woman, and on the social reality that children need a mother and a father. Marriage has public purposes that transcend its private purposes."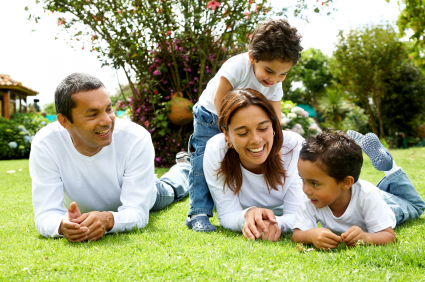 Many believe the discussion of marriage has been reduced to adults' desires opposed to children's needs.
The family is on the minds of at least some of the Justices. During oral arguments, Justice Antonin Scalia questioned whether there was sufficient data to show that children are not adversely affected if raised by same-sex couples. Likewise, Justice Samuel Alito responded to Solicitor General Donald Verrilli:
"Traditional marriage has been around for thousands of years. Same-sex marriage is very new. There isn't a lot of data about its effect. And it may turn out to be a good thing; it may turn out not to be a good thing, as the supporters of Proposition 8 apparently believe. But you want us to step in and render a decision based on an assessment of the effects of this institution which is newer than cell phones and the Internet?"
The traditional family is a primary concern for members of The Church of Jesus Christ of Latter-day Saints (often mistakenly called Mormons) and the leaders of the Church. They believe the family is "ordained of God" and that "marriage between man and woman is essential to His eternal plan. Children are entitled to birth within the bonds of matrimony, and to be reared by a father and a mother who honor marital vows with complete fidelity."1
Elder Dallin H. Oaks, of the Quorum of the Twelve Apostles of The Church of Jesus Christ of Latter-day Saints, recently spoke on the well being of children. Part of his talk addressed the disadvantages a child suffers when raised without a married father and mother, including when raised by couples of the same gender:
"The social science literature is controversial and politically charged on the long-term effect of [same-sex marriage] on children, principally because, as a New York Times writer observed, "same-sex marriage is a social experiment, and like most experiments it will take time to understand its consequences."2
American citizens are waiting anxiously for the June decision of the Supreme Court. What should they do? Many believe the Court should leave the decision regarding marriage and families to the citizens and their elected officials.
Notes:
1. The Family: A Proclamation to the World
2. Dallin H. Oaks, "Protect the Children," Ensign, November 2012
Resource:
Beware the 'Science' of Same-Sex Marriage
This article was written by Paula Hicken, a member of The Church of Jesus Christ of Latter-day Saints.

Paula Hicken was an editor with the Neal A. Maxwell Institute for Religious Scholarship from 2000 to 2013. She earned her BA degree in English from Brigham Young University. She edited Insights, the Maxwell Institute newsletter, and was the production editor for Faith, Philosophy, Scripture, Hebrew Law in Biblical Times (2nd ed.), Third Nephi: An Incomparable Scripture, and was one of the copy editors for Analysis of the Textual Variants of the Book of Mormon. She also helped manage the Maxwell Institute intellectual property and oversaw rights and permissions. She has published in the Ensign, the Liahona, the LDS Church News, and the FARMS Review.