"As members of The Church of Jesus Christ of Latter-day Saints, we need to place unreserved confidence in the Lord Jesus Christ, whom we accept as the Son of God. Until the world accepts Him as the Savior of mankind, lives His teachings, and looks to Him as the Way, the Truth, and the Life in all phases of our lives, we shall continue in our anxiety about the future and our ability to cope with the challenges that mortality brings to each of us."
"The only way to find peace, happiness, and security and to overcome the evils of the world and temptations of this generation is in the gospel of Jesus Christ.
"Jesus is the head of his church, the Creator of the universe, the Savior and Redeemer of all mankind, and the Judge of the souls of men. Who he is and what he does affected each of us before we were born and will affect us each day of our mortal lives and throughout the eternities. Much of what he is and does is beyond finite human ability to comprehend, but the Holy Ghost has borne witness to my soul of their reality."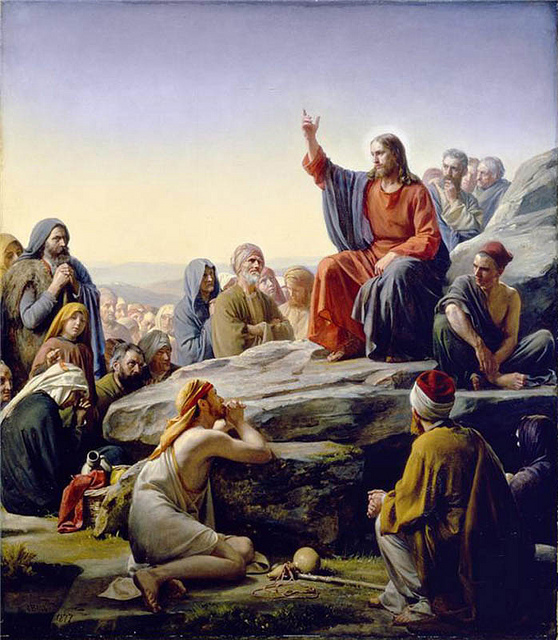 "Jesus's teachings were not meant to be theoretical. Always they were to be acted upon. Jesus taught, "Whosoever heareth these sayings of mine, and doeth them, I will liken him unto a wise man" (Matthew 7:24; see also Luke 11:28) and "Blessed is that servant, whom his lord when he cometh shall find so doing" (Matthew 24:46).
"Following Christ is not a casual or occasional practice but a continuous commitment and way of life that applies at all times and in all places."
"In His great Intercessory Prayer, the Savior gives to all mankind the key to obtaining eternal life: "And this is life eternal, that they might know thee the only true God, and Jesus Christ, whom thou hast sent" (John 17:3).
"But how can man come to know the only true God?
"The Savior answers: "I am the way, the truth, and the life: no man cometh unto the Father, but by me" (John 14:6).
"I testify that the only way we and all mankind can come unto our Heavenly Father and know Him, and thus obtain eternal life, is to come unto the Lord Jesus Christ and know Him."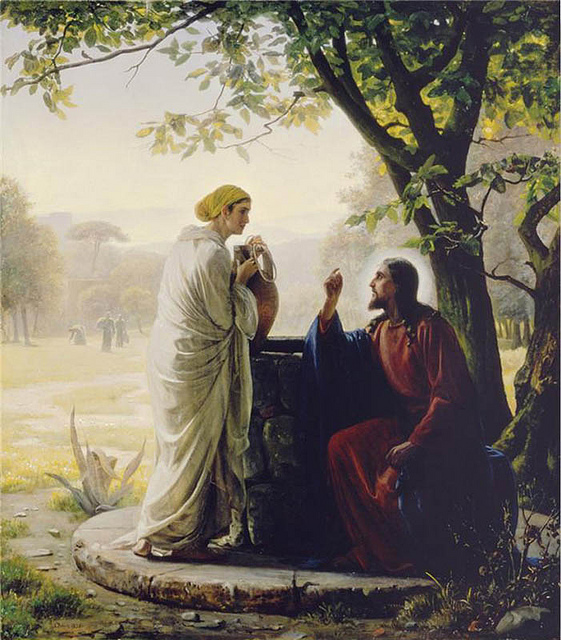 "We, with you, bear witness of the Atonement of our Savior, Jesus Christ. Our testimonies, like yours, have been written in our hearts as we have faced assorted soul-stretching challenges and adversities. Without an understanding of Heavenly Father's perfect plan of happiness and the Savior's Atonement as the central feature of that plan, these challenges could seem unfair. We all share in the trials of life together. But in faithful hearts is written, 'All that is unfair about life can be made right through the Atonement of Jesus Christ.'"
"Having satisfied the demands of justice, Christ now steps into the place of justice; or we might say He is justice, just as He is love. Likewise, besides being a 'perfect, just God,' He is a perfect, merciful God. Thus, the Savior makes all things right. No injustice in mortality is permanent, even death, for He restores life again. No injury, disability, betrayal, or abuse goes uncompensated in the end because of His ultimate justice and mercy.
"By the same token, we are all accountable to Him for our lives, our choices, and our actions, even our thoughts. Because He redeemed us from the Fall, our lives are in reality His. He declared:
Behold I have given unto you my gospel, and this is the gospel which I have given unto you—that I came into the world to do the will of my Father, because my Father sent me.

And my Father sent me that I might be lifted up upon the cross; and after that I had been lifted up upon the cross, that I might draw all men unto me, that as I have been lifted up by men even so should men be lifted up by the Father, to stand before me, to be judged of their works."
Read more about Christ at LDS.org and Mormon.org.