There are many people, of various religious denominations and faiths, who profess to believe in God, but the true measure of a person's faith does not solely rely on knowing that there is a God, for as the Apostle James told the saints, "Thou believest that there is one God; thou doest well: the devils also believe, and tremble" (James 2:19.) The Lord Jesus Christ Himself taught, "And this is life eternal, that they might know thee the only true God, and Jesus Christ, whom thou hast sent" (John 17:3.) And so, it proves insufficient just to know that God exists, what is most important is that a person know Him whom he says exists.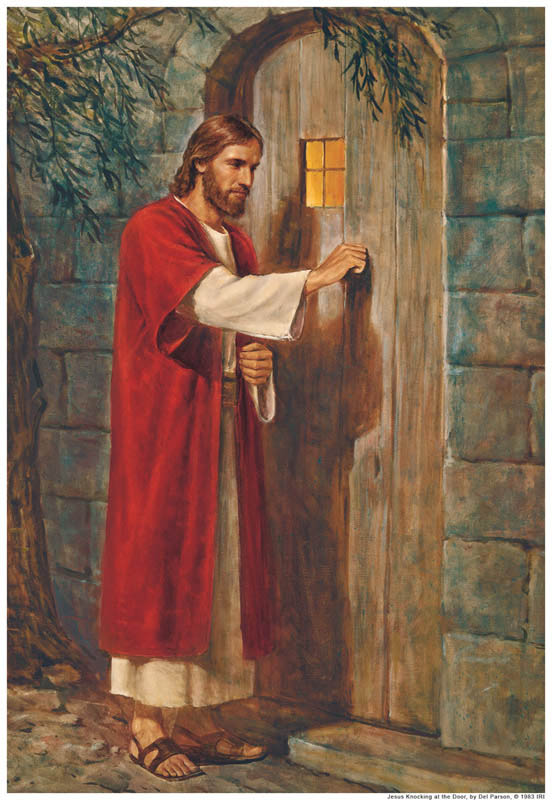 The first Article of Faith of the Church of Jesus Christ of Latter-day Saints states, "We believe in God, the Eternal Father, and in His Son, Jesus Christ, and in the Holy Ghost." Again, the idea or concept of believing in God is presented, but what does it mean to know "the only true God"? How does a person come to have a real, lasting, personal relationship with God?
There are some who may believe that getting to truly know who God is only comes through the pains and sufferings of adversities in their lives. Others may believe that in order to know who God truly is, they have to devote themselves to unselfish religious deeds. Still, there are others who believe that they must first become a better person, and then God will accept them.
The truth of the matter is that God accepts a person as he is and where he is at any given moment in his life. The Apostle John taught in his gospel, as recorded in John 3:16-17:
For God so loved the world, that he gave his only begotten son, that whosoever believeth in him should not perish, but have everlasting life. For God sent not his Son into the world to condemn the world; but that the world through him might be saved.
God loves all of His children, equally and unconditionally, and desires to have a personal relationship with each of them. He knows that this earthly life will not be an easy road to travel. He also knows that at times, because of mortal imperfections, the children whom He loves will stumble and fall. The Apostle Paul exhorted, "For all have sinned, and come short of the glory of God" (Romans 3:23.) In describing the general nature of man, Paul wrote:
As it is written, There is none righteous, no, not one: there is none that understandeth, there is none that seeketh after God. They are all gone out of the way, they are together become unpofitable; there is none that doeth good, no, not one. Their throat is an open sepulchre; with their tongues they have used deceit; the poison of asps is under their lips: whose mouth is full of cursing and bitterness: their feet are swift to shed blood: destruction and misery are in their ways: and the way of peace have they not known: there is no fear of God before their eyes (Romans 3:10-18.)
God knows that, "All we like sheep have gone astray; we have turned every one to his own way" (Isaiah 53:6), but He still desires that all of His children return home to live with Him eternally. To make a way possible for that to happen He sent a Shepherd to watch over His sheep – His Only Begotten Son, the Lord Jesus Christ. This Great Shepherd became the ultimate sacrifice – the sacrificial Lamb for the slaughter – atoning for the sins of all mankind. Because of such tremendous love given through His vicarious atonement, a gulf that once existed between sinful men and a Father who loves them was bridged. "For Christ also hath once suffered for sins, the just for the unjust, that he might bring us to God, being put to death in the flesh, but quickened by the Spirit" (1 Peter 3:18.) "Not by works of righteousness which we have done, but according to his mercy he saved us, by the washing of regeneration, and renewing of the Holy Ghost" (Titus 3:5.)
Jesus Christ not only died for the sins of all humanity, but He triumphed over death and the grave, and was gloriously resurrected. His resurrection proved beyond any doubt that He can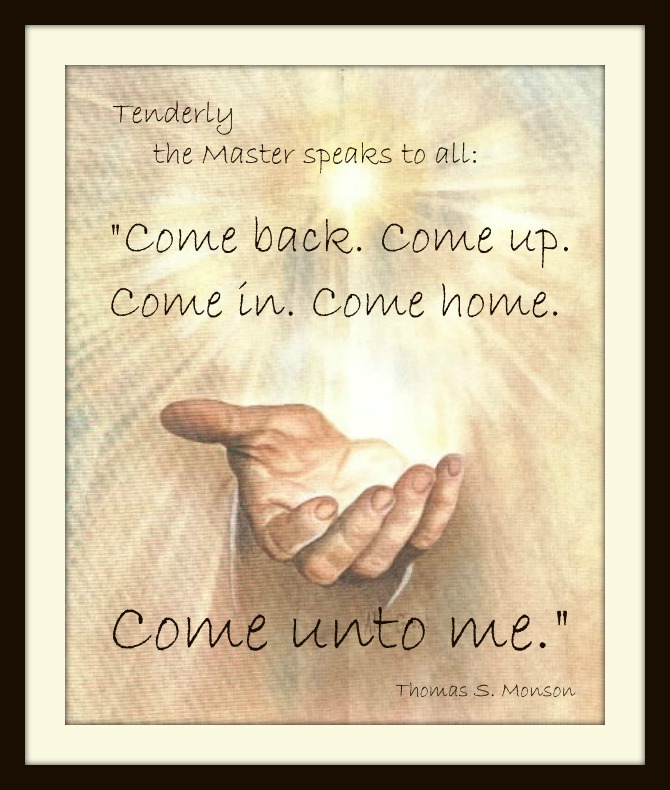 rightfully promise eternal life — that He is the Son of God and the only means by which a person can know God. Said He, "I am the way, the truth, and the life: no man cometh unto the Father, but by me" (John 14:6.) The Savior also said, "If any man thirst, let him come unto me, and drink. He that believeth on me, as the scripture hath said, out of his belly shall flow rivers of living water" (John 7:37.38.) Just knowing what Christ has done for us and what He freely proffers us is not enough. To have a relationship with God, a person needs to open the door of his heart and welcome Him in. The Savior extends this open invitation to all of God's children: "Behold, I stand at the door, and knock: if any man hear my voice, and open the door, I will come in to him, and will sup with him, and he with me" (Revelation 3:20.)
In his address given during the Sunday afternoon session of the April 1972 General Conference of The Church of Jesus Christ, titled "Knowing God," Elder Bernard P. Brockbank (a General Authority of the Church from 1962 until his death in October 2000) gave these remarks:
Knowing God is related to keeping his commandments. Knowing God must come by direct revelation from God. You cannot know by the power of flesh and blood.

The Lord has indicated that the gates of hell cannot prevail against revelation from him to any one of his children who desires to know the living God and to know the living Jesus Christ. This is available by divine commitment and by divine will, that for anyone desiring to know God the Eternal Father and to know his Son Jesus Christ, God is under commitment and the gates of hell cannot prevail against that commitment; and it will be revealed through the power and principle of revelation direct from God to the one desiring to receive that information.

Knowing God does not solve life's problems, but gives purpose and strength to master them. Jesus, with his knowledge of his Heavenly Father, still had his problems to meet and to work out.

The answers to knowing God the Eternal Father are found in and through Jesus Christ. Jesus said, "I am the way, the truth, and the life: no man cometh unto the Father, but by me." (John 14:6)

In order to know God the Eternal Father, we must receive that knowledge through the program and through Jesus Christ, who is the mediator between God and man.
How does a person come to not only believe that there is a God, but to know God for himself? The words of the Apostle John as recorded in 1 John 2: 3-6 offer a sufficient answer to the question and summary of the discussion at hand:
And hereby we do know that we know him, if we keep his commandments. He that saith, I know him, and keepeth not his commandments, is a liar, and the truth is not in him. But whoso keepeth his word, in him verily is the love of God perfected: hereby know we that we are in him. He that saith he abideth in him ought himself also so to walk, even as he walked.