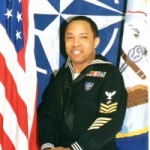 Keith L. Brown is a convert to The Church of Jesus Christ of Latter-day Saints and serves as the Ward Mission Leader in the Annapolis, Maryland Ward.
Being a Black member of The Church of Jesus Christ of Latter-day Saints (sometimes inadvertently called the "Mormon Church"), I have encountered a few Blacks who know very little about the Church other than at one time Blacks were not allowed to hold the Priesthood. Based on that one small piece of information alone, they believe that the Church of Jesus Christ is prejudiced and racist, and therefore will not ever consider becoming a member.
The Church of Jesus Christ of Latter-day Saints recently issued an official statement concerning the Church's stand on racism which states in part:
The Church's position is clear—we believe all people are God's children and are equal in His eyes and in the Church. We do not tolerate racism in any form.
For a time in the Church there was a restriction on the priesthood for male members of African descent. It is not known precisely why, how, or when this restriction began in the Church but what is clear is that it ended decades ago. Some have attempted to explain the reason for this restriction, but these attempts should be viewed as speculation and opinion, not doctrine. The Church is not bound by speculation or opinions given with limited understanding.
We condemn racism, including any and all past racism by individuals both inside and outside the Church.
As members of the Church, we believe that the Gospel of Jesus Christ is for everyone. In the Book of Mormon (Another Testament of Jesus Christ), in 2 Nephi 26:33, it states,
"…he inviteth them all to come unto him and partake of his goodness; and he denieth none that come unto him, black and white, bond and free, male and female; and he remembereth the heathen; and all are alike unto God, both Jew and Gentile."
On 29 February 2012, The LDS Church issued another official statement regarding the Church and race which reads in part:
People of all races have always been welcomed and baptized into the Church since its beginning. In fact, by the end of his life in 1844 Joseph Smith, the founding prophet of The Church of Jesus Christ of Latter-day Saints, opposed slavery. During this time some black males were ordained to the priesthood. At some point the Church stopped ordaining male members of African descent, although there were a few exceptions. It is not known precisely why, how or when this restriction began in the Church, but it has ended. Church leaders sought divine guidance regarding the issue and more than three decades ago extended the priesthood to all worthy male members. The Church immediately began ordaining members to priesthood offices wherever they attended throughout the world.
To be perfectly honest, the issue of Blacks not being able to hold the Priesthood for a period of time in the Church was never an issue for me even when I was investigating the Church. I have always been a firm believer that God has a purpose and a reason for all things that He does. It is not for us to understand the "why" of everything, but rather though faith to trust and believe that "all things work together for good to them that love God, to them who are the called according to his purpose" (Romans 8:28).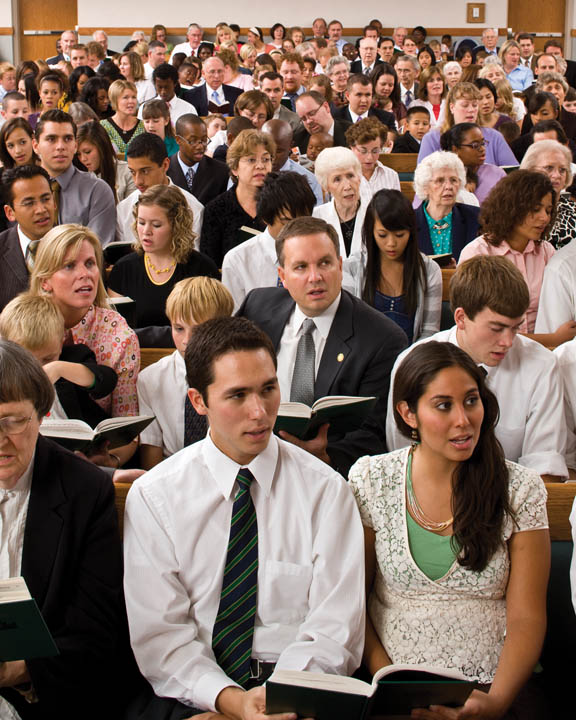 Even though Black males could not hold the Priesthood for a time, the number of Black members, male and female, continued to increase. Blacks faithfully continued to believe the Church to be true and that in the Lord's due time those who were being denied the Priesthood would one day be able to enjoy the full blessings thereof.  That blessed day came in June 1978 when, through a revelation received by a Prophet of God, Spencer W. Kimball, then President of The Church of Jesus Christ of Latter-day Saints, announced to the Church that all worthy males, regardless of race, were to be allowed the blessings of holding the Priesthood.
Almost 14 years ago (on 10 March 1998) I was baptized a member of The Church of Jesus Christ of Latter-day Saints. Since becoming a member of the Church, I can honestly say that the Church is neither prejudiced nor racist. Since walking through the doors of an LDS chapel for the first time (Mormon congregations have never been segregated), I have felt nothing less than a warm, welcoming spirit and an atmosphere of acceptance. I found that this same attitude and atmosphere existed even before I became a member and would attend Church services in an LDS chapel from time to time.
During my years of membership I have been blessed to exercise the Priesthood that I hold by ministering to members in need, serving in several areas of leadership, and participating in many activities in the Church without the least degree of concern in regards to my race. There is absolutely no one who judges me because of the color of my skin, nor am I ever denied any privileges of the Gospel because I am Black. I have in the past and continue to this day to enjoy the full fruits thereof just as any other member. I have traveled to many parts of the world in my short lifetime, and in many places the differences between races and cultures are quite apparent; however, I have found that there are no racial barriers or walls in The Church of Jesus Christ of latter-day Saints. Everyone, regardless of culture or race, is welcomed with open arms. Latter-day Saints know that we are all children of our Heavenly Father and therefore "no more strangers" in the kingdom as evidenced in the love that the members have for one another. We are all working towards the same goal of one day returning to live in our Heavenly Father's presence for all eternity.