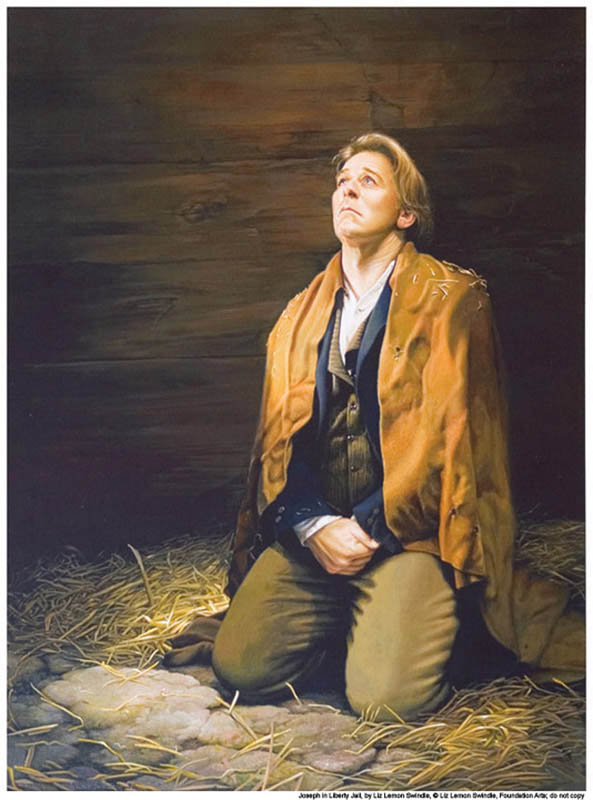 In due time The Church of Jesus Christ of Latter-day Saints was established, the Holy Priesthood having been restored through the ordination of Joseph Smith by those who had held the keys of that authority in former dispensations. The organization of the Church as a body corporate was effected on the sixth day of April, A.D., 1830, at Fayette in the State of New York, and the names of but six persons are of record as those of active participants. True, by that time a few times six had identified themselves with the new and unprecedented movement; but as the laws of the State specified six as the required minimum in the incorporation of a religious society only that number formally took part in the legal procedure. And they, save one, were relatively unknown and may be called obscure.
The name of Joseph Smith the Prophet had already been heard beyond his home district. He was a subject of rapidly spreading notoriety if not of enviable fame. The Book of Mormon, purporting to be a record of the native peoples of the western continent, particularly an account of the dealings of God with those peoples, in short the scriptures of what came afterward to be called the New World, had already been translated by him and published. It is in reference to the title-page of that book that the appellation "Mormon," first given in derision, as a nickname in fact, has become a popular designation of the Church and its individual members.
From the small initial membership stated, the Church grew to include thousands during the lifetime of Joseph Smith; and the growth has continued with phenomenal rapidity and permanence until the present time. One by one the powers and authorities possessed by the Church of old were restored through the man who was ordained to be the first elder of the latter-day dispensation. With the development of the Church, persecution increased; and the effect of evil opposition reached a climax in the cruel martyrdom of the Prophet, and his brother Hyrum, then Patriarch to the Church, June 27, 1844. The incidents leading up to and culminating in the foul murder of these men at Carthage, Illinois, are matters of common history. Prophet and patriarch gave the sacred seal of their life's blood to the testimony of the truth, which they had valiantly maintained in the face of intolerant persecution for nearly a quarter of a century.
Joseph Smith the Prophet
His Search and the Result
Angelic Visitations
Authenticity of Joseph Smith's Mission
Summary
Article Name
The Martyrdom of the Prophet Joseph Smith
Description
Later events in the life of Joseph Smith, including his martyrdom.