Frank Moore Cross, the Harvard Hancock Professor of Hebrew and Other Oriental Languages, Emeritus, and not a Latter-day Saint, says this about Mormon temples: "Someone who does not know much about temples and Mormons building temples should be directed to the Bible." He continues, "I am both interested and delighted to see so much of ancient religious tradition, particularly biblical tradition, taken up into the religious structures and rituals of the Mormons."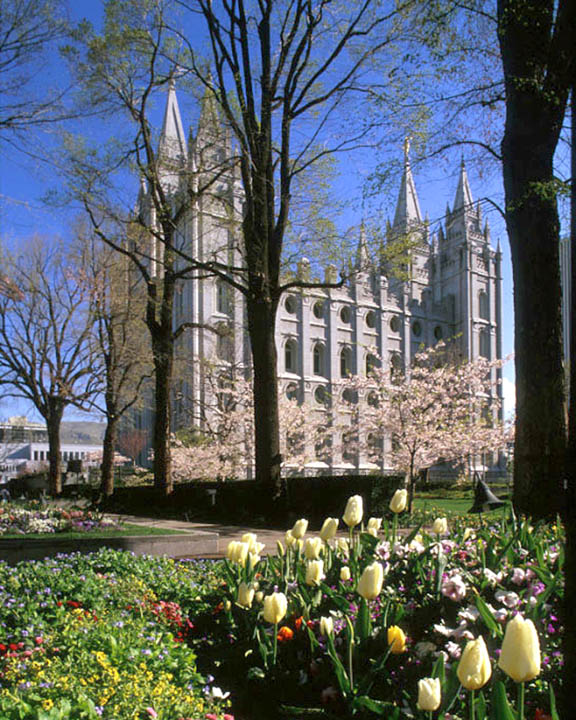 The Old and New Testaments include many references to temples. The children of Israel used a portable temple, the tabernacle of Moses, during their journey in the wilderness; later Solomon's temple was built in Jerusalem, and Jesus Himself was found teaching in Herod's temple at a young age.
Lawrence H. Schiffman, undergraduate director of Hebrew and Judaic Studies at New York University, says, "Within ancient Judaism and in the biblical period, the idea of a temple is it's a special place where God's presence is always to be found."
Referring to the sacred nature of Mormon temples, Elder David Bednar, an apostle for The Church of Jesus Christ of Latter-day Saints, says: "There were particular special ceremonies, rites and sacraments that were administered only in this sacred, set-apart place. That was the purpose of the temples. It provided that supernal special place to be able to perform those sacred rites."
Mormons believe their faith is a restoration of Christ's New Testament Church, and they therefore build temples just as Christians did in ancient times. The Church has built nearly 160 temples worldwide. Mormon temples differ from the 17,000 chapels where members of the Church worship on Sundays in regular sacrament services.
Instead, Elder Bednar says, Mormon temples are places for the highest sacraments of the faith. "Everything in the temple is focused on the Lord Jesus Christ and on our Heavenly Father and the plan of happiness which He provided for us. Everything in the temple is ennobling and uplifting and edifying. There's a great peace in the temple."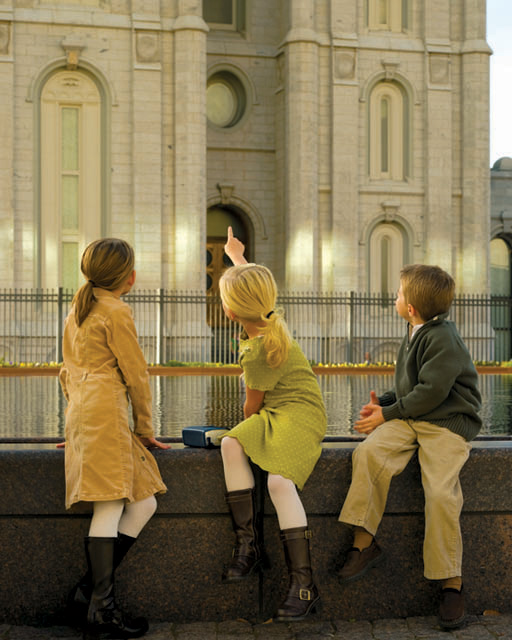 Elder Bednar adds that Mormon temples are primarily places of learning and instruction and likens them to the Lord's university: "We learn about our relationship with God. We learn about the purposes of our life here upon the earth. Questions such as where did we come from? Why are we here? What happens to us after we die? Those questions are addressed and answered in the instruction that's presented in the temple. We also make promises to live honest, upright and virtuous lives."
Before a new Mormon temple is dedicated for use by worth Church members, visitors are allowed to tour inside the temple.  Visitors see the baptistry, which is used for the ordinance of baptism for the dead.  Mormons believe that after death, people go to a "spirit world" to await resurrection and judgment.  Spirits in the spirit world have volition and agency, plus the ability to gain knowledge.  Those who enter the spirit world without a knowledge of the atoning sacrifice of Jesus Christ and the "plan of salvation" are taught there, but since they are disembodied, cannot participate in physical ordinances.  These ordinances are performed by proxies in the temples, so they will be available to those spirits who choose to accept them.  Visitors also see an endowment room, much like a very small, tranquil auditorium where gospel lessons are taught. Visitors also see the central feature of the temple, the celestial room, which is a representation of heaven.  Near the celestial room are sealing rooms, where marriages are performed.  Sealing rooms have an altar at the center where bride and groom kneel and face each other.  Chairs for guests line the walls.  All rooms in the temple are beautiful and well appointed.
Once a temple is dedicated it is closed to the public, and open only to Latter-day Saints who keep the commandments of God. Elder Bednar says: "There are pre-requisites in many forms of life. You cannot take advanced courses in chemistry until you have mastered the basics. And the same thing is true of the Lord's university. You have to meet the pre-requisites. Anyone can come if they are willing to abide by those commitments" (LDS Newsroom:"New Temple Reflects Biblical Parallels")
More on Mormon Temples:
What do Mormons do in the temple?
Who can attend the temple? Why is there so much secrecy concerning Mormon temples?
Summary
Article Name
Description
Mormons worship and make covenants in the temple. Mormons must be members in good standing to attend a temple. A temple is the house of God.