By Greg R., member of The Church of Jesus Christ of Latter-day Saints (Mormons), and student at Brigham Young University (BYU).
I am a student at Brigham Young University and am currently studying the book of scripture called the Doctrine and Covenants. This book of scripture contains many modern revelations given to a living prophet of God, Joseph Smith, when he restored the fullness of the gospel of Jesus Christ and organized The Church of Jesus Christ of Latter-day Saints (often mistakenly called the Mormon Church). Doctrine and Covenants 63:7–12 has been the center of many discussions in The Church of Jesus Christ concerning signs and faith: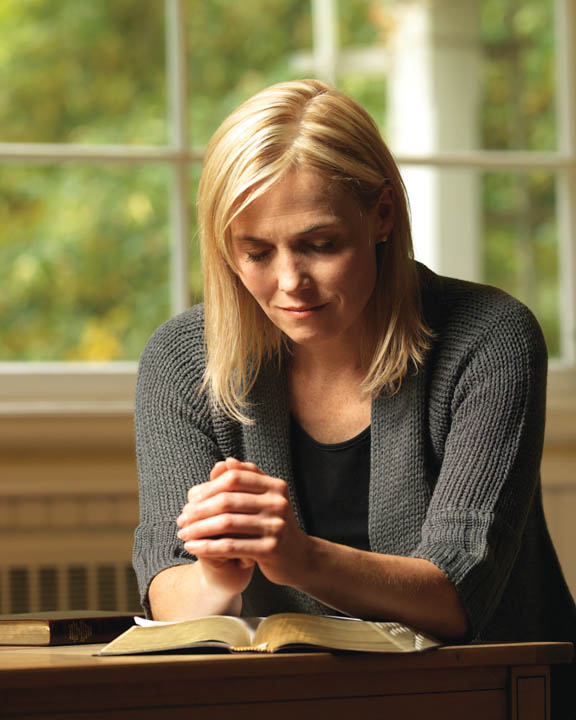 And he that seeketh signs shall see signs, but not unto salvation. Verily, I say unto you, there are those among you who seek signs, and there have been such even from the beginning; But, behold, faith cometh not by signs, but signs follow those that believe. Yea, signs come by faith, not by the will of men, nor as they please, but by the will of God. Yea, signs come by faith, unto mighty works, for without faith no man pleaseth God; and with whom God is angry he is not well pleased; wherefore, unto such he showeth no signs, only in wrath unto their condemnation. Wherefore, I, the Lord, am not pleased with those among you who have sought after signs and wonders for faith, and not for the good of men unto my glory.
I ponder on my testimony each time I read this scripture or hear it in a talk at church. I have come to understand that obtaining faith is and will be a lifelong pursuit. It is tempting to seek for signs.  I especially love to see the gospel in action. I would love to see someone raised from the dead, or a crippling disease healed in the twinkle of an eye. These would be marvelous things but would only convince me of the truth for a short time. The Lord, through Moses, used signs to convince Pharaoh to let the children of Israel go. It worked, but it wasn't long before Pharaoh came after the Israelites to kill them.
Today, I have seen the difference in my life between seeking for signs and confirming truth through faith. When I begin to desire to see or experience something special, I watch and examine myself to see what my true motivations are. I operate on this principle by reminding myself that I will not get what I am really searching for through receiving a sign from heaven. I am searching for the confirmation from the Holy Ghost which only comes to those who seek humbly for the will of the Lord. I must also be ready to act on the revelation I receive. Doctrine and Covenants 63:7 tells me that if I seek for signs, I will see them, but not unto salvation. I won't get anything lasting from seeing signs in this way. It is only when I first have faith that the gospel of Jesus Christ is true, conform my life to its teachings the best I can, and then ask Heavenly Father for a witness of the Holy Spirit to confirm to me what I believe that I will receive a sign from Heaven to the salvation of my soul. This is what I want, and I will do what I must to partake of this spiritual sustenance each day.
Forgiveness is one of the hardest principles to live in the gospel. I have seen this in general as I have watched my brothers and sisters interact with each other. As I have watched, I have noticed how ironically ludicrous it is to keep a grudge and harbor ill will toward one another for anything and for any length of time. Every time I forgive someone for what they have done to me, I feel much better. I believe that forgiving others is one of the best ways to act like the Savior:
Wherefore, I say unto you, that ye ought to forgive one another; for he that forgiveth not his brother his trespasses standeth condemned before the Lord; for there remaineth in him the greater sin. I, the Lord, will forgive whom I will forgive, but of you it is required to forgive all men. And ye ought to say in your hearts—let God judge between me and thee, and reward thee according to thy deeds (Doctrine and Covenants 64:9–11).
The most important work the Savior did for us while here on the earth was the Atonement, in which He suffered for our sins so that we might have the chance to overcome the effects of our mistakes. When we repent, He then forgives us of our wrongs and allows us another chance to get it right. As the most powerful being in the Universe, with our Father in Heaven, Jesus Christ takes the time and effort to forgive. If I want to become like Christ and exhibit his attributes, I need to practice forgiving other people.
In college, I have one of the best opportunities to forgive other people each and every day. College students haven't always shown themselves to be the most considerate of others' needs. This is the time where we are learning the most about how to interact with others our age, and I know that I figuratively step on others' toes all the time. I rely on them to forgive me, and I do my best to forgive other people. Almost daily, I have an opportunity to practice forgiveness for things from someone cutting me off on the way to school to someone else climbing over everyone in a crowded classroom to get to the seat in the middle. I have discovered a tool that helps me forgive other people easier. If someone does something that gets on my nerves, I have learned that if I get angry for no real logical reason, I have likely done that very same thing to someone else. To use the crowded classroom example, I have come in late before and climbed across other people to get to a seat; therefore, why should I get mad at someone else doing the same thing, when I am just as guilty and in need of others' forgiveness? If I want to be forgiven, I must first forgive.
Summary
Article Name
Learning by Faith and Forgiveness
Description
Nobody is perfect and everyone needs forgiveness. We should be willing to forgive our fellowman.